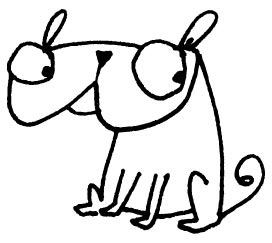 Michkhat Graphic Design & Illustration is about creating bespoke designs and beautiful artworks using both traditional and digital mediums.
As a graduate of The AAA School of Advertising in Cape Town, I have extensive experience as an illustrator, graphic & textile designer for leading fashion retailers, including Naartjie Kids Clothing, Woolworths and Truworths.
All work is in collaboration with the resident Pug-boss, Rosie.